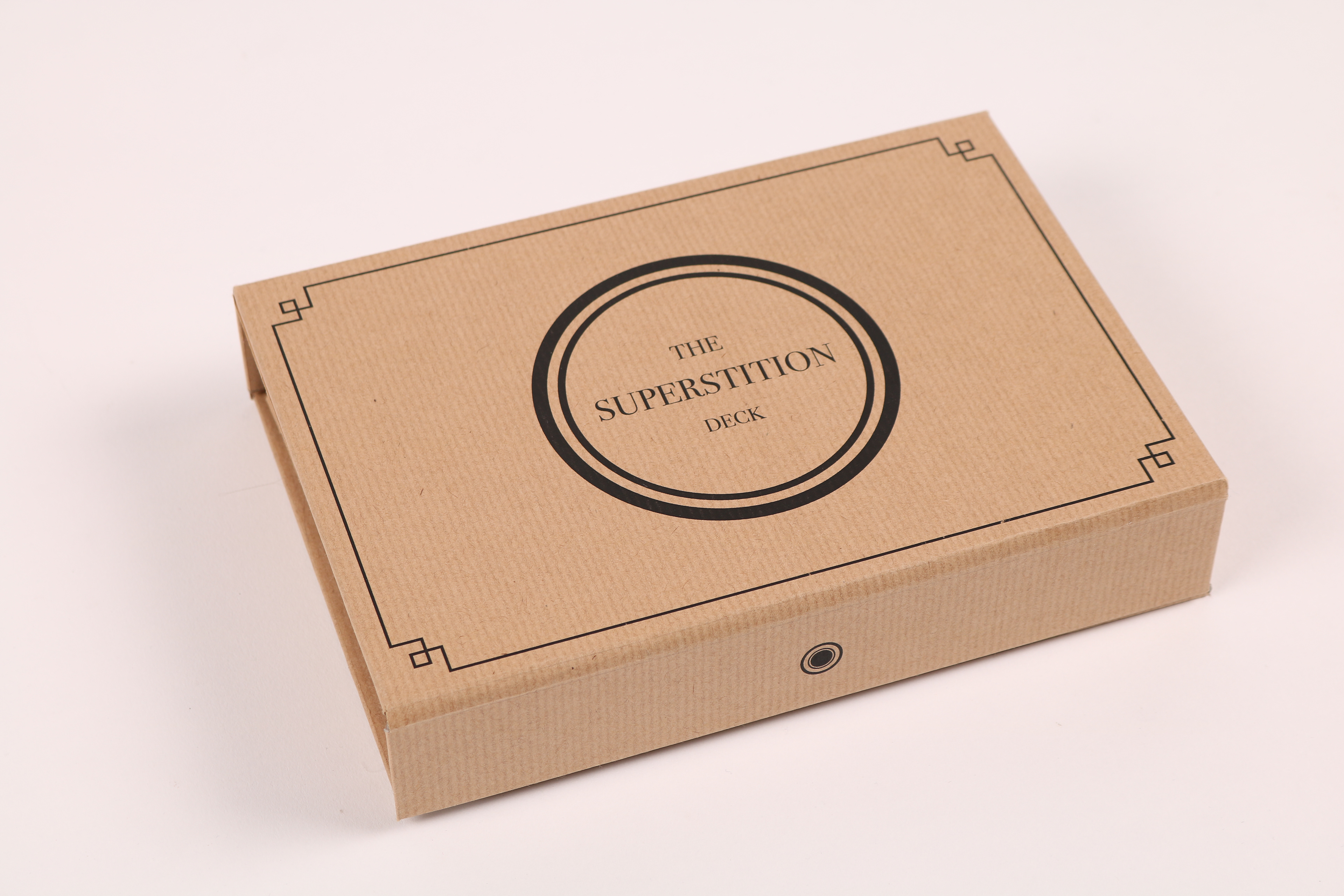 Superstition is an informative campaign to raise awareness and knowledge about superstitions. Responding to a brief on strange and familiar, I wanted to inform others about the superstitions that are usually ignored within a daily routine or not known about, and ones from the past or other cultures, rather than just from the west.
By making a deck of cards, I wanted the product to be accessible as a hand-size packet of information. The cards are designed with the same deck pattern, and each face contains information about a superstitions origin and consequence alongside a hand drawn illustration.
Each card is printed onto 360gsm matte card and packaged into a printed, fold-over box.