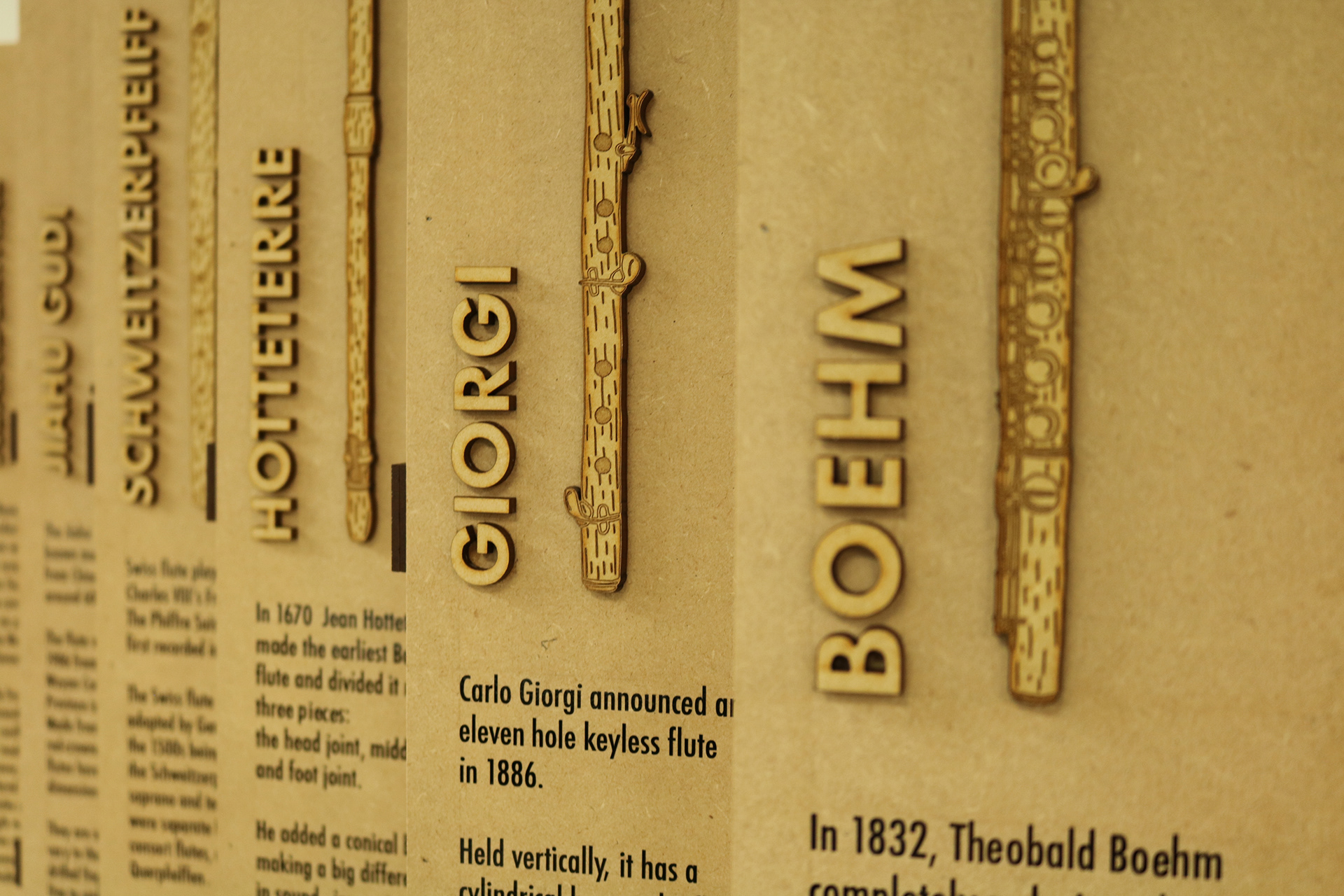 The initiative of the Orchestra Network for Europe (ONE) project is to open up classical music to a wider audience. To follow this plan, I presented a display of six exhibition plinths which focuses primarily on the development of flutes. These would be installed, as a proposal, within each of the seven venues where the orchestras will play.
Within these spaces, the plinths will act as informative tools to attract a wider audience, presenting four sides of visual information. The plinths stand separate, but on three of the sides, laser cut illustrations split onto each of the plinths will come together in an anamorphic fashion.
The selected flutes have been determined by their importance within the development of the instrument. The fourth side presents information about each flute, as well as a full image of it.